We feel we grow the best turf grasses and alfalfa hay available in the Southwest! StoneGate Turf & Hay takes great care in producing beautiful turf that becomes a special addition to your outdoor living spaces, local parks and businesses, and top-quality alfalfa hay that can be a wonderful inclusion in your livestock feeding routine.
From plowing to seeding to growing and care-taking, and cutting and rolling/baling to delivery, we ensure you are getting a farm-fresh, top-quality product.  And with proper care after installation, we are positive you will be happy with our turf grass, and your animals will be pleased with our alfalfa hay, as well!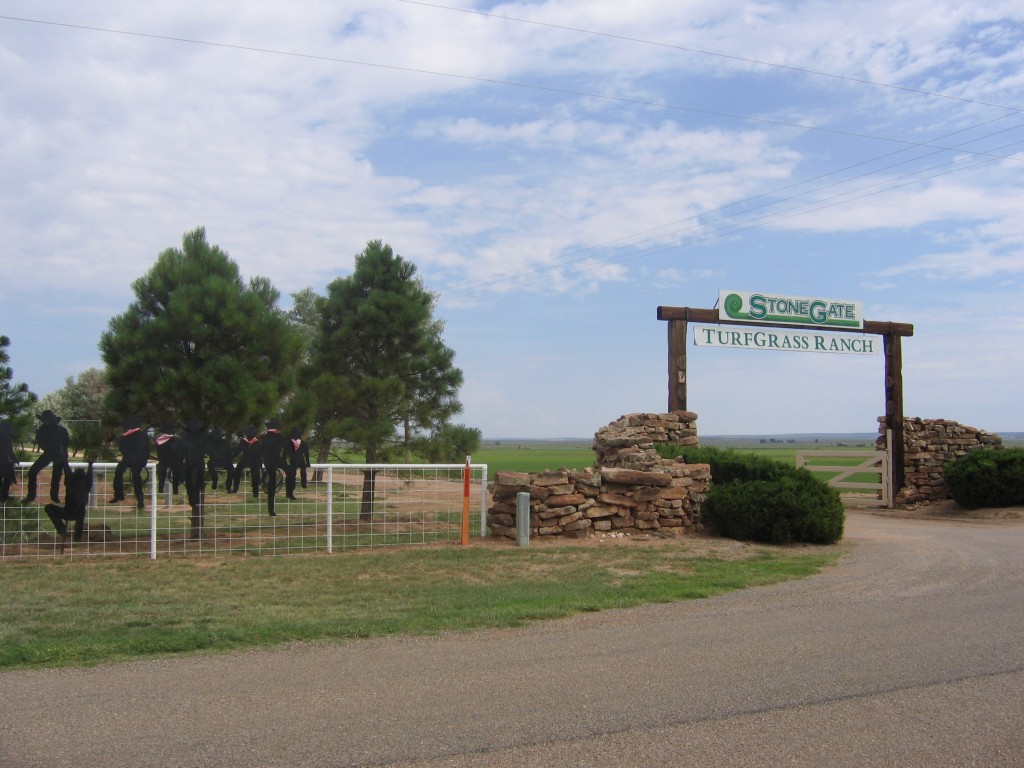 OFFICE HOURS
PHONE CALLS & EMAILS ANSWERED
2022 Season
Monday – Friday: 8:00am-11:00am
Saturday & Sunday: Closed
FARM HOURS
2022 Season
Monday – Friday:  9:30am – 3:30pm – Closed daily 12:00 Noon – 1:00pm for lunch
Saturday & Sunday: Closed
Our farm is located in Moriarty, NM on the north side of I-40. You can't miss it heading East.
This is where we plant, grow, produce and farm our turf!
We welcome visitors who want to see how a turfgrass farm operates.
70 Sod Farm Rd
Moriarty, NM 87035
CREDIT CARD PREFERRED or CASH
(you may prepay over the phone, if you like at 505-832-4247 M-F 8am-11am)
DIRECTIONS TO OUR FARM (Moriarty, NM)
From Albuquerque, take I-40 East to Moriarty
Take Exit 196 "Howard Cavasos Blvd." and turn North (left)
After the overpass, turn East (right) on "Abrahames Rd." (Frontage)
Travel approximately 5 miles to our farm on the Northside of 1-40. (left)
---
Our Albuquerque lot will not be open for 2022.
We're sorry for any inconveniences this may cause.
We do have local availability for seed, fertilizer, and Stockosorb (water-absorbing polymers).
Call Mon-Fri 8am-11am to place an order and you will receive instructions on where you may pick up your order IN Albuquerque (at our separate non-retail ABQ business office).