When Can I Install a Sod Lawn?
There is no need to wait for the "right" season to put in your lawn. You can install a sod lawn anytime during the year when the ground can be tilled…in other words, when the ground is not frozen. Luckily for us, sod can be installed year-round in New Mexico, as there are only a few times during winter when it's cold enough that the ground may freeze here.
A great deal of sod is installed during its dormant stage. The single most important step in guaranteeing its survival is to make sure it gets watered upon installing. Never let newly installed sod dry out, especially in the winter. A dry freeze is very damaging. Moisture protects in cold temperatures.
Can Sod Withstand Heavy Use?
Certainly! Sod establishes itself quickly and in a matter of a couple of weeks, it is ready for full use. It creates the perfect surface for lawn games and family outdoor living. With today's various blends of hardy grasses, sod is chosen for parks, golf courses, athletic fields, as well as residential homes and business parks.
Is Sod a Good Investment?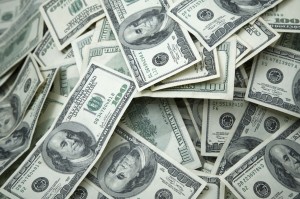 Yes! It's the only way to go from bare soil to a lush, green lawn in just hours. Yet, it's relatively inexpensive to use. In the few hours it takes to install your sod lawn, your property value increases significantly and even more in aesthetic value.
Children and pets prefer sod over any other ground cover material! YOU'LL enjoy it more too!
How Does Sod Affect Our Environment?
With today's ecological concerns, many people are considering sod for its environmental benefits.
Sod cools and cleans the atmosphere by reflecting the sun's heat and absorbing noises, carbon dioxide and other harmful pollutants. It releases valuable oxygen and moisture into the air we breathe. Sod also reduces the temperature around your home in warmer months, helping reduce the amount of air conditioning necessary, and in the winter, sod acts as insulation, keeping warmth near the home.
Where Can I Use Sod?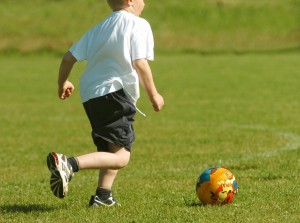 Sod can be installed practically anywhere, even where seeding is impossible or too costly. Sod is often used to stop soil erosion and water pollution on slopes where rain would wash away both seed and soil. Sod is used in parks, playgrounds, athletic fields, office complexes, homes, and many other places. Sod is available from our farm in a variety of grass blends to suit various needs such as climate, usage, sun and shade conditions.
Is a Sod Lawn Less Work?
Yes, a sod lawn needs no special care because it is a healthy mature lawn when installed, whereas a sprigged or seeded lawn requires months, even years, of nurturing to reach maturity.
Sod is grown, under expert supervision, from either top quality seed blends or certified hybrid sprigs. After it has been installed, just water, mow and fertilize your sod lawn, as needed, and it will remain a healthy, green carpet of grass, requiring very little maintenance for years to come!
How is Sod Related to Our Lifestyle?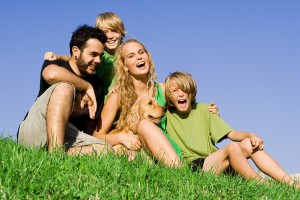 Today we expect more and more convenience, efficiency and quality in our products. Buildings are being built almost overnight and attractive landscaping is installed within hours.
Why wait 1-2 years for a seeded lawn to struggle to maturity? Our high quality sod can be conveniently installed in hours, at a surprisingly low cost.
Many families tell us that they tend to spend more time outdoors when they have some areas of sod lawn. Pets and children prefer sod over any other ground covering available!
What's The Best Time of Day to Water?
Early morning water applications, between 6-8am, are best in warmer months. Cooler morning temperatures and less wind provide for less evaporation and less distorted sprinkler patterns. In the winter, water one time every 2 weeks AFTER sod is established, in a warmer time of day (noon or 1pm).
Night watering is NEVER recommended, as it can promote disease development in your turf grass.
What Can I Do to Grow Sod in Shady Areas?
Select the most appropriate sod for your conditions (if you are unsure, please call us at 505-832-4247.)
Turf grass in shaded areas should be mowed at 1″ higher height than turf grass growing in full sun to allow more grass blade surface to absorb sunlight.
Remember, when grown under a tree, your turf grass is competing with the tree for water and nutrients, therefore higher fertilizer and watering rates may be necessary, but make sure to allow the area to dry between waterings, or you may cause fungus to occur. Also, your turf may benefit by thinning out tree limbs throughout the tree and allowing more sunlight to filter through the branches.
How Do I Order Sod?
LATE FALL THRU EARLY SPRING (October-ish to March-ish)
Between October and March, we are open on only Tuesdays and Fridays IF we have pre-ordered sod pick-ups, AND ONLY if we have a full truck of orders (8 pallets or more). Otherwise, special plans or delivery must be scheduled. Please plan accordingly.
The Albuquerque lot is closed for 2022, but we still answer the phone and cut sod (if the ground isn't frozen) for customers for delivery or FARM pick-up. We are not open on Saturdays or Sundays during Fall & Winter season. (We are never open Sundays.)
LATE SPRING THRU EARLY FALL (March-ish to October-ish)

48-72 hours notice is necessary when placing an order, dependent on the day of the week. For example, if you need sod for Thursday morning, call us on Tuesday morning. But if you need sod on Friday, please call on Tuesday as well!
Fridays and Saturdays (March-ish to October-ish)
Fridays and Saturdays are busy order days for us during the Spring/Summer season. We can only bring in a certain amount of sod per day. If you want to pickup your order on these days, please plan ahead, and call 72 hours in advance of your preferred pickup day.
ORDERS FOR DELIVERY (ALL YEAR)
If ordering for delivery, please place your order 24-48 hours ahead of time at 505-832-4247.
If you are in desperate need for sod, and cannot wait the 24-48 hours, you may visit our farm and we will cut it fresh for you when you arrive. One pallet – 455 sqft – takes about 5-7 minutes to cut, so you won't be waiting a long time. FARM LOCATION & HOURS
How Much Sod Can I Haul in My Half-Ton Pickup Truck?
Unless you have a truck from the 1960's or older, "half-ton" does not accurately describe hauling capacity. Today's half-ton pickups are capable of hauling more than 1000 pounds (1/2 ton). We have successfully loaded many half-ton trucks with one pallet (approximately 2000-2300 pounds depending on water weight).  However, we do not recommend carrying MORE than 1 pallet in your half-ton truck.
IMPORTANT: With this being said, we still HIGHLY recommend checking with your specific truck's manufacturer (Chevrolet, Ford, GMC., etc.) or your owner's manual for your truck's exact hauling specifications. Stonegate Turfgrass Ranch takes no liability for damage to your vehicle.
When Is Sod Available for Pick-Up or Delivery?
PICKING UP AT OUR MORIARTY FARM
If you are planning on coming out to the farm (M-F), please call us first (in the mornings only at number below) to check on farm weather conditions, as they can be quite different than the weather in town.

Sod is cut fresh for you when you arrive at the farm to pick it up. We never cut orders at the farm ahead of time, as we really don't want to see our beautiful sod go to waste if someone decides to cancel. Cutting fresh does not take much time out of your day – about 5-7 minutes to cut one pallet of sod (455 sq ft). You won't have to wait very long and you get the freshest cut sod available in the Southwest.
Fridays are our busiest delivery days (especially in Spring thru Fall), so we recommend that you call well in advance, if you wish to have your sod delivered on a Friday. 
Currently, we are delivering our Fescue blend and Bluegrass.
Delivery pricing is dependent upon location. Please call 505-832-4247 for delivery pricing.
Deliveries must paid at least 24 hours in advance of your scheduled delivery day. Deliveries can be paid over the phone (505-832-4247) via credit card. Our delivery driver will bring your sod receipt with him.
If picking up at our Moriarty farm, you can pay over the phone prior to picking up or when you arrive at the farm.
More questions? Call us at 505-832-4247.