The year 2020 was quite a year, wasn't it? It sure was for us at our sod and alfalfa hay farm! So many New Mexicans stayed home and worked on beautifying their homes, that we had such a phenomenal year of sod sales! So much so that our fields for this year aren't quite ready to be cut! (Did you know it requires 18-24 months, from seeding to harvest, to achieve a quality, mature sod ready to cut?)
We are test-cutting again at the first weeks of May, so please check back with us then!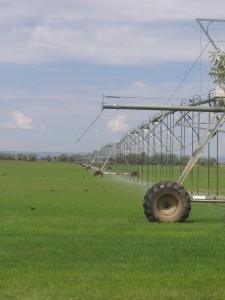 We appreciate all customers who made 2020 a great year for us, and hope to see you out at the farm for your sod and alfalfa needs really soon!
Stay safe!